Ferntree Gully Eagles Football Netball Club Appoint Inaugural Board
After many years of hard work by numerous volunteers, in July 2017 club members voted to approve the merger of the Ferntree Gully Football Club, and the Ferntree Gully Eagles Junior Football Club to create one entity, the Ferntree Gully Eagles Football and Netball Club.
In October 2017, at the clubs first AGM as a merged entity, our first ever Board overseeing the club was appointed, and then at the clubs first ever Board Meeting all positions were filled.
It is with much excitement that we introduce to you the newly formed Ferntree Gully Eagles Football Netball Club Board, and our new unified Ferntree Gully Eagles Football and Netball Club logo.
Chairman – Brad Wiseman
Brad is a past player and has a long family history at the club; owns and manages a successful business for over 17 years and is a Board Member of the Air Conditioning and Mechanical Contractors Association.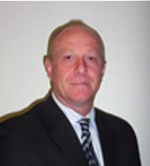 Deputy Chair – Andrew Gottliebsen
Andrew is the current Junior President, and thus a key member of the Board Structure. For the club, he filled roles as Coach and Assistant Coach before becoming the junior club president in 2017. In his professional life he is MBA trained, and has filled both National Management and General Manager roles for over a decade.
Deputy Chair – John Evans
John is the current Senior President, and as such is also an integral a member of the Board Structure. For the club, he has filled no end of different volunteer roles across both senior and divisions for roughly a decade. John is also a successful businessman in his own right.
 Financial Controller – Eddie Carrington
Eddie has 27 years' experience in finance within the State Government, for the last 17 years working as a Senior Tax Consultant and registered Tax Agent in private practice. He co-ordinated Auskick for 2 years; was President of Junior Club for 2 years; coached under 9's to under 11's; has played and coached tennis at a number of clubs and is the current Treasurer for a Local Cricket Club.
Director of Inclusion – Sandy Thompson
Sandy has had a personal involvement at the club over many years; her husband was vice-president of the senior committee division; and she is a successful professional business owner in her own right being a franchise owner.  She holds a Diploma in business Management and a Double Diploma in Optics. Sandy is also the current senior women's netball Co ordinator.
Independent Director – Sean Breen
Professionally, Sean has a background in Banking and Finance; is a business owner; led sales and customer teams; developed and implemented sustained business strategies; delivered change management support; holds a Diploma of Business (Accounting) and Diploma of Finance and Mortgage Broking Management; strengths include leadership, coaching, relationship management, communicating with influence and delivering results.
Independent Director – Martin Luby
Highly experienced Owner / General Manager; a mentor and leader with an excellent work ethic and people focussed approach that engages, enrols and drives teams to deliver at or beyond expectation; and holds a Graduate Diploma in Business Administration.
Over the early stages of the Board, the group will be focussed on Strategic Planning and direction for the merged organisation, and over the coming weeks and months you will begin to see released some refreshed uniform items taking us into the future.
We would also like to express our thanks for the significant amount of work done by the "Ferntree Gully Football" sub-committee, and the numerous other volunteers over many years who assisted us in getting to this monumental time in our club history.
As with all other seasons, both the Junior & Senior divisions are still looking for people to assist us with getting our teams onto the park, so if you have something that you may be able to add to our club please don't hesitate to contact the club to volunteer your services.
Go Eagles, and bring on 2018!
Andrew Gottliebsen                                                   John Evans
Junior Division President                                       Senior Division President
Mobile: 0437 368 696                                                       Mobile: 0404 617 666
Email: president@ftgeaglesjfc.com.au                          Email: ferntreegully@efl.org.au
https://ftgeaglesjfc.com.au/wp-content/uploads/2014/05/blogimage.jpg
190
300
Andrew Gottliebsen
https://ftgeaglesjfc.com.au/wp-content/uploads/2014/06/logo2.png
Andrew Gottliebsen
2018-01-28 18:52:26
2018-01-28 18:52:26
Ferntree Gully Eagles Football Netball Club Appoint Inaugural Board